The latest Grow it, Minnesota podcast episode is an interview with Michelle Bruhn of Forks in the Dirt. Michelle is a gardener, chicken keeper, blogger and local food advocate. She runs classes on gardening and consults with home gardeners about vegetable garden design. She's someone who enjoys experimentation and has played around with companion planting in her own yard. Which gets us to Plant Partners (Storey Publishing, 2020)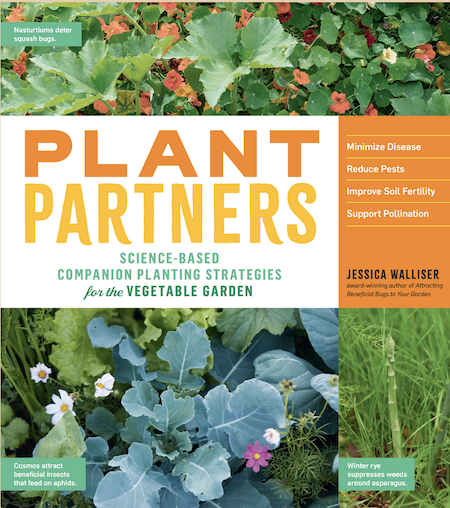 Plant Partners is a new book by horticulturist and author Jessica Walliser. In it, she talks about the science behind companion planting—why some things work and why some companion planting advice may be more myth than science. This is a terrific book for the enthusiastic vegetable gardener and those who want to know the WHY??? behind things we do in the garden.
What is Companion Planting?
Companion planting isn't about magical combinations of plants but rather how plants are interconnected and how plants support each other by providing various functions. For instance, plants can improve the soil for other plants, by decomposing or adding nitrogen to the soil. Michelle and I talked about cover cropping during our interview. Late each season, she plants a cover crop mix over her vegetable beds. The mix grows for six or so weeks, adding nitrogen to the soil, then it dies when the temperatures drop. In spring, Michelle pushes the matted plant debris aside and places her seedlings in the garden. The cover crop not only nourishes her soil, but it acts as a weed barrier or mulch in spring. Using plants as mulches may even prevent disease by reducing splashing when plants are watered, which is one of the main ways soil-borne disease spread to plants.
Improving the soil and providing weed management are two of the benefits of using companion planting, according to Jessica's book. Another use is providing support and structure. In the classic three-sisters garden, for example, the corn is a trellis for the beans to climb. Companion plants can also act as lures or traps for unwanted pests or to mask the presence of host plants. For instance, nasturtiums planted near summer squash have been shown to reduce damage from squash bugs. In some cases, the companions provide a scent that confuses the pest insect.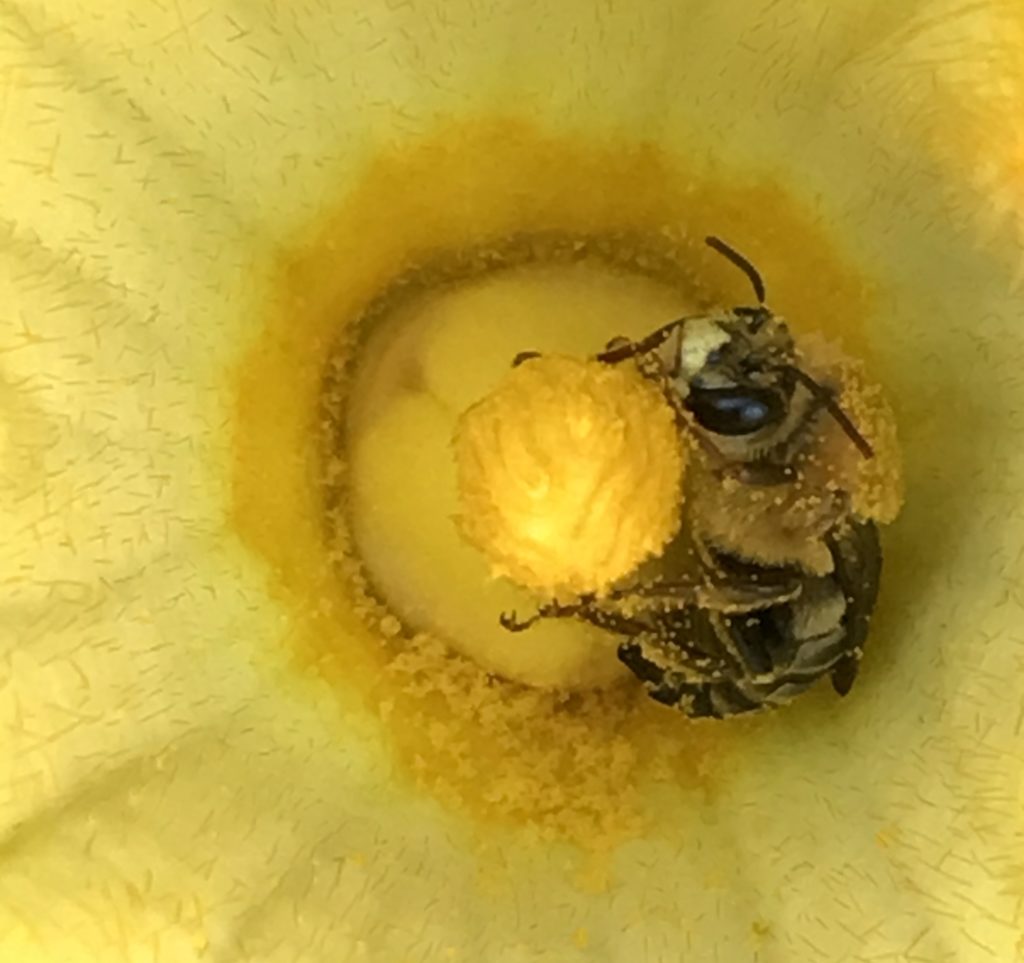 Of course, one of the main benefits of planting flowers near vegetables is that it brings in pollinators that pollinate our vegetable crops. I've found that since I planted an insectary near my vegetable garden boxes, the variety and number of all kinds of bees, wasps and other insects have increased. And, my vegetable garden is more productive.
I'm Giving Away a Book
This is such a great book that I'd like to give a copy to a reader or listener. To be entered in the Plant Partners giveaway, just leave a comment here or on my Instagram page or the Grow it, Minnesota Facebook page. On March 10, I'll randomly pick a winner.
Before that, though, be sure to listen to my interview with Michelle. It's a good one!