There are so many solid gardening books out now that it's hard to keep up with them. Here are mini-reviews of two that I've read lately and appreciate.
The Wellness Garden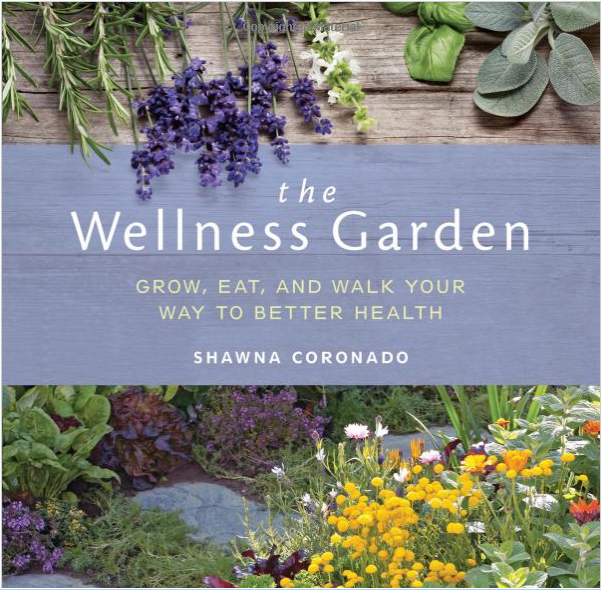 Chicago-area gardener, writer and blogger Shawna Coronado recently came out with a new book on her experiences gardening with chronic disease. Called The Wellness Garden: How to Grow, Eat and Walk Your Way to Better Health (Cool Springs Press, 2017), it describes how she used food, gardening and walking to deal with extreme chronic pain.  The book begins with her own health journey. Coronado was diagnosed with severe degenerative osteoarthritis of the spine, which made gardening and other activities incredibly painful. Working with a nutritionist, she changed how she eats, banning grains, sugars and dairy from her diet and adding in more wholesome fats (avocados, seeds, etc.) and organic vegetables. This anti-inflammatory diet reduced her pain levels significantly, and she was able to add walking 60 minutes a day and yoga, as well as gardening, to her health routine over time.
For gardeners, the book offers encouragement and advice on growing foods organically and extending the gardening season so you can enjoy healthy homegrown vegetables for much of the year. She also offers wonderful tips on growing food in raised containers to reduce stooping and bending as well as how to use tools in ways that are less likely to cause injury or pain. These techniques are thoroughly illustrated and explained—and should be mandatory reading for gardeners over 50. Some of the gardening information may be familiar to experienced gardeners, but Coronado's focus on health and exercise makes this a unique book for gardeners. It also recognizes and celebrates something many of us know in our hearts—physically, emotionally and spiritually, gardening heals.
For those with health concerns, especially chronic disease, the book offers a well-researched road map to improved well-being. I loved that Coronado rebutted some of the silly health claims floating around the internet. Her advice about a vegetable-heavy diet, yoga for improved mental health and walking as a way to strengthen and heal the body is given with clarity, kindness, enthusiasm and appropriate caveats about seeking medical advice for your specific condition. My only quibble is I wish she had included a menu of what she eats each day—I think that would have helped readers understand how to put the diet together better. But that is minor. Overall, this is an inspiring book for anyone who wants to be healthier and knows that can be achieved in the garden.
Fresh from the Garden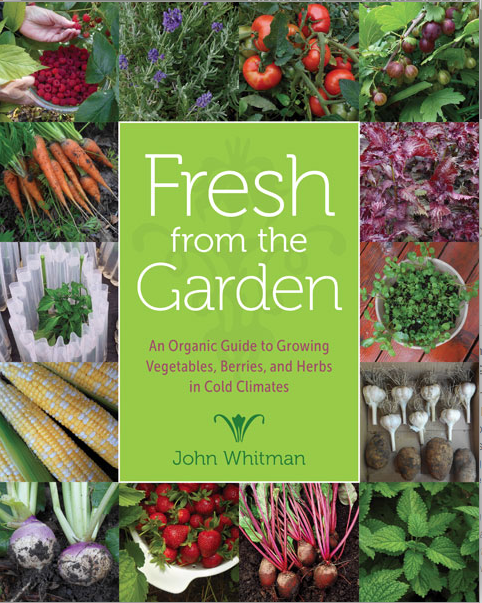 I was happy to attend the Terrace Horticultural Book Awards event earlier this year for John Whitman, author of Fresh From the Garden: An Organic Guide to Growing Vegetables, Berries and Herbs in Cold Climates (University of Minnesota Press, 2017). John has written or co-written several other guides for northern gardeners and is an expert at getting the most from your garden. His books are known for being thorough and well researched.
Fresh from the Garden is a comprehensive guide to growing vegetables in the North. Whitman begins with more than 100 pages of instructions on everything from building soil to growing vegetables in containers, raised beds and straw bales as well as thorough descriptions of seed types, seed starting procedures, transplanting, watering, staking and just about anything else you need to know to grow a good vegetable garden. The remainder of the book is a plant-by-plant list of what you might grow in a northern vegetable garden.
Each chapter covers growing needs, seed selection and starting, diseases and pests as well as mulching, thinning or pruning, if needed. It also includes lists of varieties of each vegetable that grow well in the North. I plan to use this as a reference as I'm selecting seeds and deciding what to grow in next year's garden.  It's also helpful for plants you have had problems with in the past as Whitman covers so many of the possible problems you might have with each plant.
For a dedicated vegetable gardener, this would be a fantastic gift and eventually a well-worn reference from a source you can trust.
What books are you gardening books are you reading now?