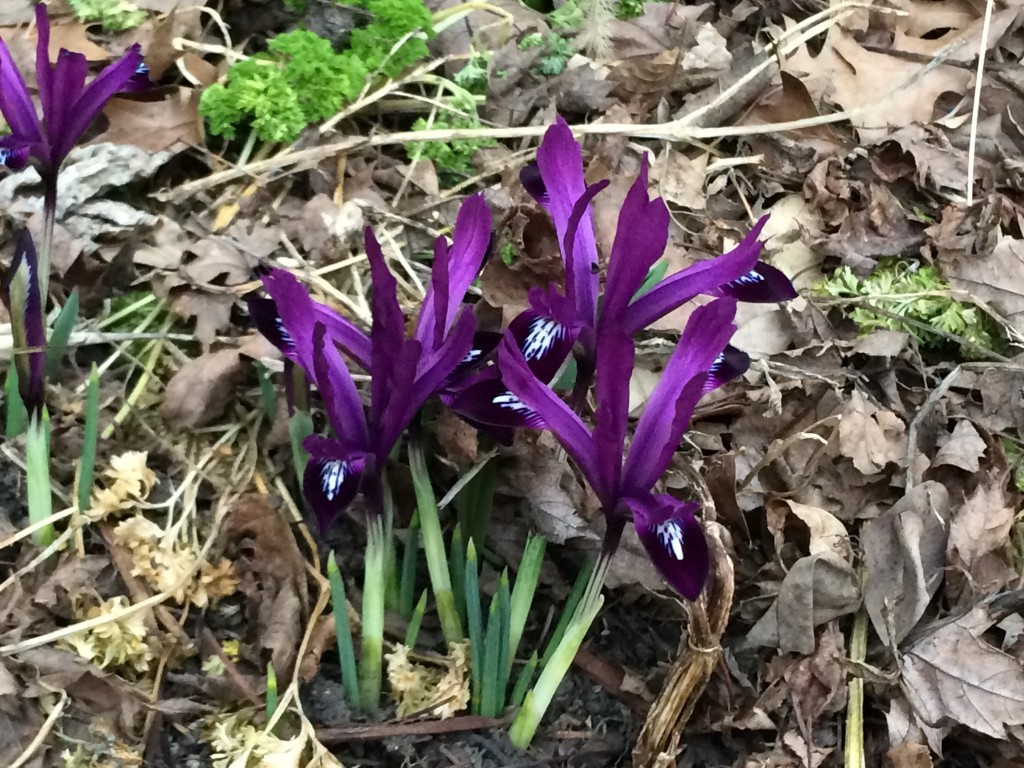 Sunday (March 13) I noticed this little Iris reticulata blooming in my front garden. It's my first bloom! This plant is often the first one to bloom in my Minnesota garden, and 2016 is the earliest ever for it to bloom.
In 2012, a notably warm spring, the plant bloomed on March 15. However, in many years, it is well into April before it blooms. Here are the bloom dates I have noted in the blog in the past:
2009 — April 16
2010 — March 25
2011 — April 4
2012 — March 15
2013 —  April 22
2014 — after April 20 (no exact date noted)
2015 — last year I dropped the ball and did not note when the iris bloomed.
As you can see, there has been almost six weeks in variation when the iris blooms. I'm actually hoping we get some cooler weather over the next couple of weeks—spring needs to slow down. One thing I remember from 2012 is that the fruit trees bloomed early. Later there was a freeze, causing devastation for apple growers around the state.
Is anything blooming in your garden yet?