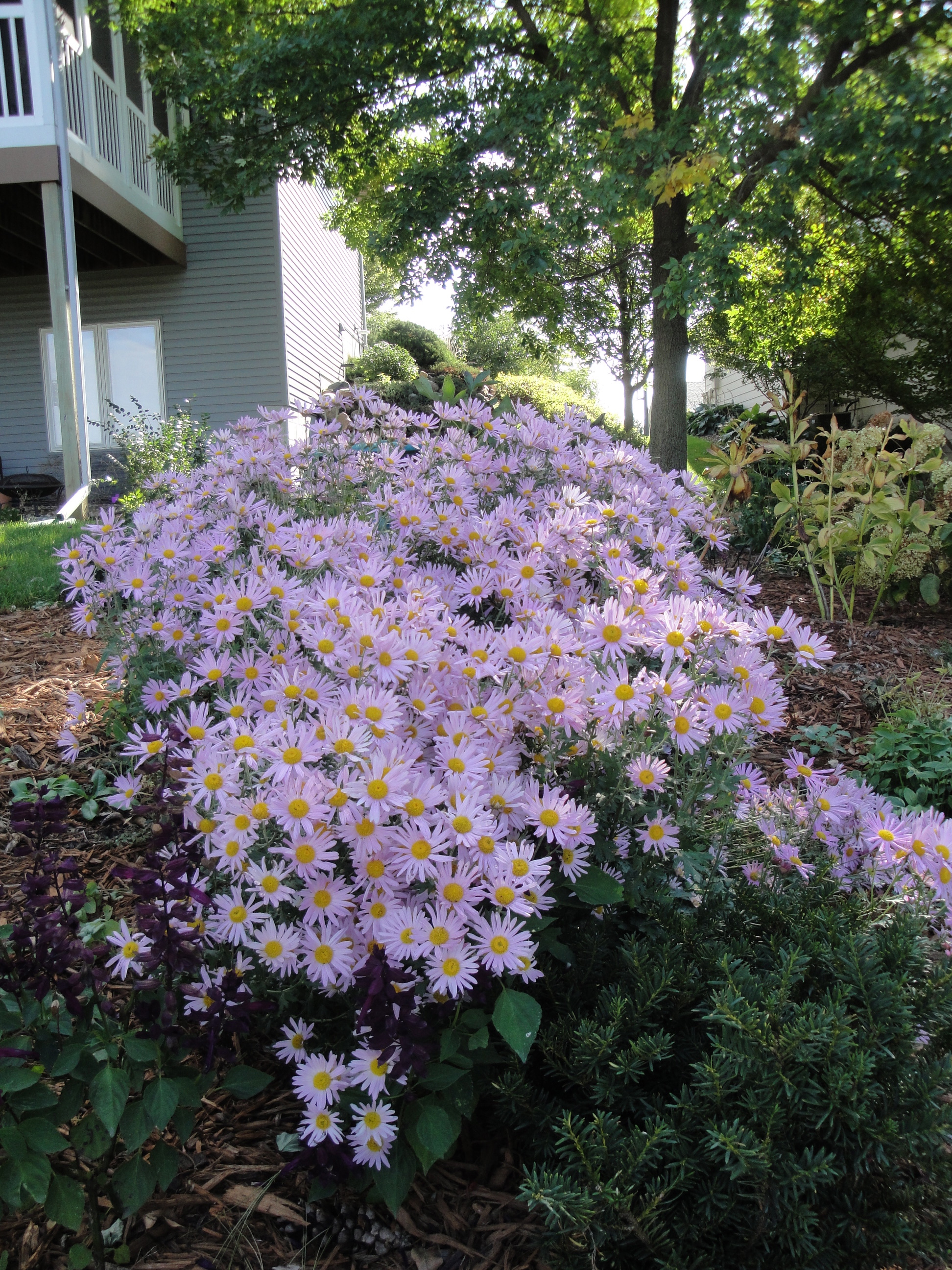 Putting the right plant in the right place is an adage in gardening — and a true one. (Maybe all adages are true?) I've written about it before, but more evidence of right plant, right place showed up in my garden this summer.
Last year, I removed some shrubs in a back bed that were damaged in a storm and were otherwise overgrown. The shrubs also put a big corner of that bed in shade. Once removed, several plants that struggled in the past have thrived there, including these pretty Clara Curtis daisies. These are super easy to grow and they will survive even in the wrong type of growing conditions. (They also will spread, but I love the pink color in fall, so I accept the spreading.)
But, give them nearly full sun and good soil; add a little fertilizer and keep them trimmed back in early summer, and this is what you get. Fluffy, healthy, pink masses that bend beautifully in the wind.
Right plant, right place.