A Gardener's Reading, 16 of 30
Edited by Jane Garmey (Algonquin Books, 1999)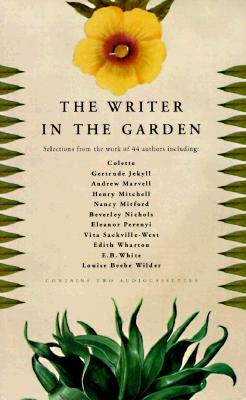 Jane Garmey's expansive collection of poems, essays and excerpts includes writers absolutely identified with a life in the dirt (Vita Sackville-West, Elizabeth Lawrence, Katharine S. White) as well as those whose fame grew from prose not plants (Jamaica Kincaid, Charles Kuralt, M.F.K. Fisher, Alexander Pope). Taken as a whole, it's a rich collection of garden writing – the kind of book you'll dip in and out of for years.
The opening essay is from one of my favorite garden books ever, and its opening lines hint at what readers can expect from the rest of the book. "A garden, like a life, is composed of moments," writes Janice Emily Bauer in A Full Life in a Small Place. "I wish mine would always be as it is right now, this late afternoon at the end of March."
The Writer in the Garden is composed of many meaningful moments – from Joseph Wood Krutch's description of February in New England as "the 3 a.m. of the calendar" to E.B. White's poignant recollection of his wife, the Katharine White mentioned above, sitting in a director's chair, dressed in an old coat, hunched against the wind, but determined to oversee the planting of hundreds of spring bulbs she would never see bloom, to Reginald Farrer's wise advice (delivered in 1908, no less) "to those about to build a water garden – DON'T!" Biting, delightful garden writing!
Garmey's editing keeps each moment brief and beautiful. Many of the 60-plus essays run only a page or two, but they are often the heart of larger works. The writers are opinionated, sentimental, harsh, determined and occasionally flawed in their approaches to their gardens and to life. Whether you are a writer or a gardener or both, this collection of garden writing is bound to inspire your efforts.