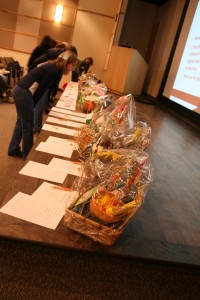 Hort Days. Spring Flings. Garden Gatherings. Garden Fever. Whatever you call them, the assortment of garden schools being sponsored by Master Gardener groups, horticulture societies and garden clubs this time of year is huge. Only weather and mileage keep me from going to one every weekend. Here are a few favorites to consider, both near the Twin Cities and beyond.
I have to start with the local one here in Northfield, sponsored by the Rice County Master Gardeners. This year's hort day will include three great speakers. The opening speaker is Eric Johnson, a designer, garden writer and columnist for Northern Gardener magazine, who will teach participants how to create garden art that is handmade, beautiful and not too expensive in his talk on DIY Garden Art. He'll be followed by Dakota County Master Gardener Shari Mayer, a longtime herb enthusiast, who will talk about growing and preserving herbs. After lunch in the St. Olaf cafeteria, participants will hear from Karl Foord, a University of Minnesota Extension Educator on the role of bees in the pollination of fruit as well as threats to bee populations and what gardeners can do to help bees. The event costs $30, which includes lunch, a continental breakfast, handouts and a free sample of honey from local beekeeper Mike Feist. It will be held at Buntrock Commons on the campus of St. Olaf College in Northfield.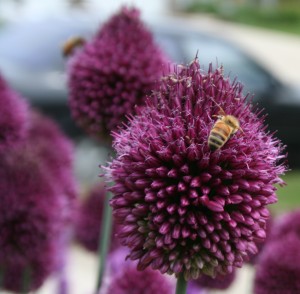 Last year, I also attended the Carver-Scott Master Gardeners Garden Fever event and thought it was fantastic. This year, the event will be Saturday, March 8, at Oak Ridge Hotel and Conference Center in Chaska. One of the keynoters is Emily Tepe, vegetable gardener and author, who recently wrote about onions for Northern Gardener, and Douglas Mensing, an ecologist. The theme is sustainable gardening. Some of the best parts of this hort day are the presentations by master gardeners from Carver-Scott counties. Here's my favorite title for a presentation this year: "Help! My Garden is Having a Midlife Crisis." I know the feeling. If you register by Friday, the event is $40. After that the price goes up to $45.
Another popular garden school is the East Metro/Washington County Master Gardeners Spring Fling, which will also be held March 8. Speakers include Debbie Lonnee of Bailey Nurseries on new plants, noted nurseryman Steve Kelley on shade gardening, Eric Johnson on vegetable gardening and author Kelly Norris on iris, among others. The $35 fee includes the seminars and lunch catered by Tinucci's. The event will be held at Woodbury High School.
There are so many more garden schools around the state — I've heard great things about the programs in Grand Forks, Stearns County, West Otter Tail County and many others. A complete list of schools is available on the MSHS website. Find one near you!