I had big plans for this weekend — big plans that involved cutting back plants, setting up raised beds and other outdoor gardening chores. Most of them are on hold now because of our relentless winter and this week's spring storm that dumped several inches of snow and a real bad mood on most of Minnesota.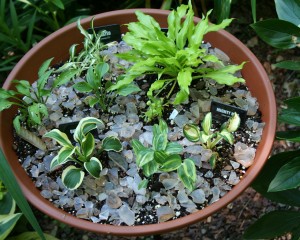 It's time for some group therapy — and fortunately, the Northfield Public Library has two wonderful programs scheduled to get us through this miserable spring. On Tuesday, Gregg Peterson, president of the Minnesota Hosta Society, will talk about "Hostas: No Longer the Green and White Plant that Grandma Had Around the Tree." There are dozens of new hosta varieties introduced each year, and hostas now come in sizes from mini to massive. If you garden in shade, part-shade or anything less than full sun, hostas can add low-maintenance interest to your garden. Gregg's talk will be held at 7 p.m. Tuesday, April 16, at the Library Meeting Room.
On Wednesday, April 24, the library will present another garden program. This one features Jim Beardsley of the Minnesota Rose Society. He'll be talking about growing hardy roses in Minnesota. Many new roses are being developed that do well in our climate — even this year's climate — and are well worth planting in Minnesota. In addition, old-fashioned roses often do well in Minnesota. Jim is a Master Rosarian and an accredited rose judge for the American Rose Society. Jim's talk also begins at 7 p.m. in the Library Meeting Room.
With the cold temperatures, it may be three weeks (or more) before many of us will be able to really work in our gardens.  So, let's band together and fight off the gloom with some garden talk.