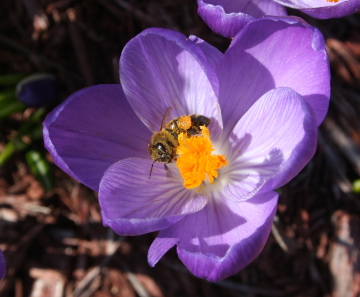 It was so exciting to see a trio of bees really working over the crocus in my front yard this afternoon. Other bees were gathering pollen from my neighbor's patch of crocus. If you blow up the more horizontal picture below
, you can see the bee's back covered in pollen.
Yahoo! Another sign of spring.