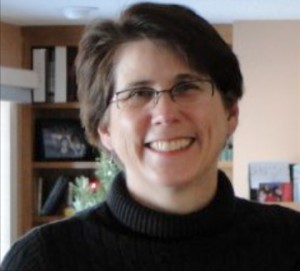 I'm a lucky gardener. I'm a freelance writer/editor and one of my jobs is editing Northern Gardener, the magazine of the Minnesota State Horticultural Society and the only magazine devoted exclusively to cold-climate gardening.
Before editing Northern Gardener, I worked in newspapers (I still write an occasional garden column for the St. Cloud Times, where I spent most of my journalism career), did public relations for a politician, and wrote about business for several regional magazines.
This blog is a way to share what I'm learning and trying with other northern gardeners. My own garden is in a suburban-style yard in a small college town in USDA Zone 4b, but I'm interested in plants that can grow as far north as zone 2. Despite knowing better, I lust after plants from zone 5 or higher.